---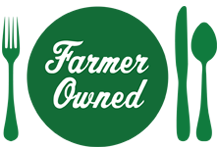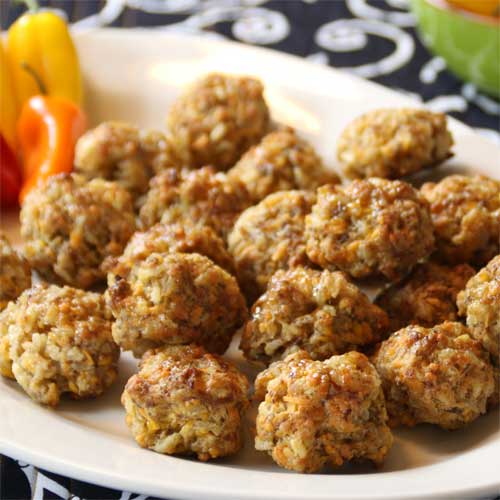 Prep Time
20 min

Cook Time
20 min

Ready In
40 min

Servings
60
Ingredients
1 1/2 lbs sausage
3 cups Biscuit Mix
8 oz. (2 cups) grated, cheddar cheese
1/2 teaspoon poultry seasoning
2 cups cooked Riceland Gold Parboiled Rice
Directions
Break sausage apart. Combine with remaining ingredients.
Shape mixture into balls. Place on ungreased baking sheet.
Bake at 400 degrees for 20 minutes.
Serve warm.
Recipe Tips
If the sausage and cheese are used immediately upon removing from the refrigerator, the ingredients will not combine well.
Remove sausage and cheese from refrigerator before starting to cook rice. They will warm slightly while rice is cooking.
Allow cooked rice to sit for 30 minutes before combining with other ingredients. Do not combine immediately after cooking.