---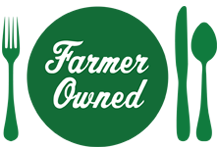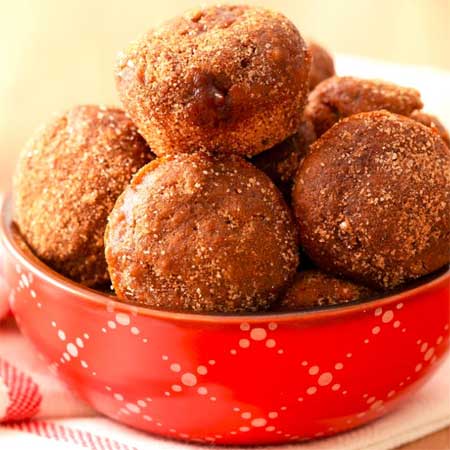 Prep Time
30 min

Cook Time
8 min

Ready In


Servings

Ingredients
1 cup all-purpose flour
1/2 teaspoon baking soda
2 teaspoons ground cinnamon, divided
1/2 teaspoon ground nutmeg
1/4 teaspoon ground cloves
1/4 teaspoon salt
2 Tablespoons unsalted butter, melted
1 1/4 cups MUSSELMAN'S® Apple Butter
1/4 cup packed brown sugar
1 egg
1/4 cup buttermilk, room temperature
1 teaspoon vanilla extract
1 Tablespoon granulated sugar

Directions
Preheat oven to 350F. Lightly grease two mini muffin pans with cooking spray.
In a large bowl, whisk together the flour, baking soda, 1 teaspoon cinnamon, nutmeg, clove and salt.
In a large mixing bowl, beat together the melted butter, 3/4 cup apple butter, and brown sugar until smooth, about 1-2 minutes. Beat in the egg, buttermilk, and vanilla until fully incorporated, about 1 minute. Gradually beat in the flour mixture until just incorporated (do not overmix).
Fill each mini muffin cup with roughly 2 teaspoons of batter (the cups should only be halfway full).
Bake 8-10 minutes or until a toothpick inserted in the center comes out clean. Wait 1-2 minutes then remove the doughnut holes to a cooling rack.
In a small bowl, whisk together the remaining 1 teaspoon cinnamon with granulated sugar. While the doughnut holes are still warm but cool enough to handle, toss each one into the cinnamon sugar mixture. Cool completely.
Once fully cooled, fill a pastry bag fitted with a round 230 tip with the remaining 1/2 cup apple butter. Insert the tip into one doughnut hole and fill with enough apple butter until the top starts to expand upward. Repeat with the remaining doughnut holes.
Special Note: Doughnut Holes are best served the same day but will keep in an airtight container for up to 2 days.
More Musselman's Recipes