---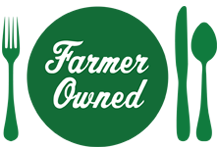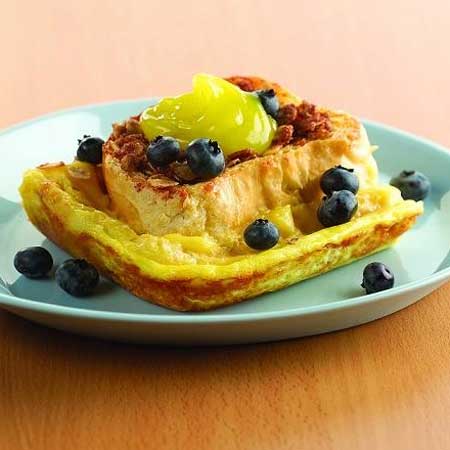 Prep Time


Cook Time
45 min

Ready In


Servings
8
Ingredients
1 8-ounce package Reduced-fat cream cheese (Neufchâtel)
1/4 cup Powdered sugar
1 teaspoon Vanilla
1 21-ounce can MUSSELMAN'S® Lemon Pie Filling
8 Eggs
2 cups Milk
1 16-ounce loaf French bread
1/2 cup Quick-cooking rolled oats
1/4 cup Packed brown sugar
1 teaspoon Ground cinnamon
1/4 teaspoon Salt
2 Tablespoons Butter
Fresh blueberries or sliced strawberries

Directions
Preheat oven to 350°F.
Lightly grease a 3-quart rectangular baking dish; set aside.
In a large bowl beat cream cheese with an electric mixer on medium speed until smooth.
Beat in powdered sugar and vanilla.
Add pie filling; beat until well combined.
In a large bowl whisk together eggs and milk until combined.
Trim ends off French bread and discard or save for another use.
Cut loaf into 16 slices.
Arrange half the slices in the prepared baking dish, overlapping slices if necessary.
Evenly pour on 1/2 of the egg mixture (about 1 3/4 cups).
Spoon lemon filling atop bread slices in dish, spreading evenly.
Top with remaining bread slices. Dish will be very full.
Slowly pour remaining egg mixture evenly over bread slices in dish.
In a medium bowl combine oats, brown sugar, cinnamon and salt.
Using a pastry blender, cut in butter until mixture is crumbly.
Sprinkle oat mixture over bread slices in dish.
Bake, uncovered, for 40 to 45 minutes or until set in the center.
Let stand on a wire rack for 20 to 30 minutes before serving.
Serve with berries.
More Musselman's Recipes