---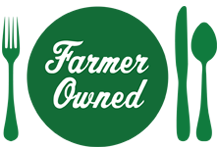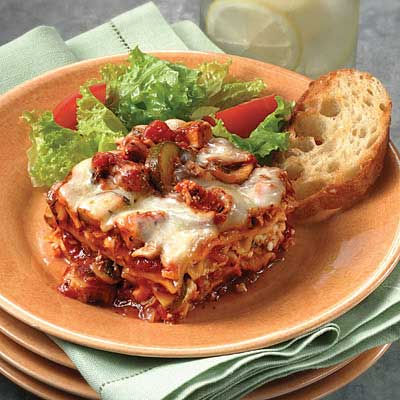 Prep Time
45 min

Cook Time


Ready In
1 hr 40 min

Servings
12
Ingredients
NOODLES
8 ounces (9) uncooked lasagna noodles
MEAT SAUCE
1 tablespoon Land O Lakes® Butter
1 large (1 cup) onion, chopped
1 (8-ounce) package (2 cups) sliced fresh mushrooms
2 medium (2 cups) zucchini, cut into 1/4-inch slices, halved
2 cups cubed 1/2-inch cooked chicken
1/3 cup water
1 (14 1/2-ounce) can diced tomatoes with basil, garlic & oregano
1 (6-ounce) can tomato paste
2 teaspoons Italian seasoning
1 teaspoon garlic salt
1/4 teaspoon pepper
FILLING
8 ounces (2 cups) crumbled feta cheese
1/4 cup chopped fresh parsley
1 Land O Lakes® Egg, slightly beaten
12 ounces (3 cups) shredded mozzarella cheese

Directions
Heat oven to 350°F.
Cook lasagna noodles according to package directions. Drain.
Melt butter in 12-inch skillet over medium heat until sizzling; add onions, mushrooms and zucchini. Continue cooking, stirring occasionally, 6-7 minutes or until vegetables are crisply tender. Stir in all remaining meat sauce ingredients.
Combine all filling ingredients except mozzarella cheese in bowl.
Arrange 3 noodles in greased 13x9-inch baking pan. Spread with one-third filling; spoon one-third meat sauce over top. Sprinkle with 1 cup mozzarella cheese. Continue laying with remaining noodles, filling, meat sauce and mozzarella cheese.
Cover with aluminum foil; bake 50 minutes. Uncover; continue baking 5-10 minutes or until cheese is lightly browned.
Let stand 10 minutes before serving.
More Land O' Lakes Recipes