---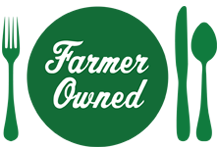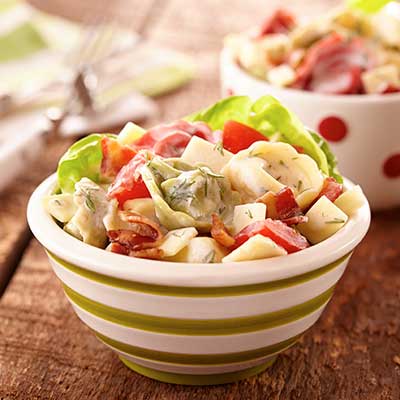 Prep Time
20 min

Cook Time


Ready In
30 min

Servings
10
Ingredients
DRESSING
2/3 cup buttermilk*
7 (3/4-ounce) slices Land O Lakes® Deli White American
1/2 teaspoon finely chopped fresh garlic
1/2 teaspoon salt
1/8 teaspoon fresh ground white pepper
2 tablespoons chopped fresh dill
SALAD
1 (20-ounce) package cheese tortellini, cooked, rinsed, cooled
4 (3/4-ounce) slices Land O Lakes® Deli White American, chopped
2 small (1 cup) tomatoes, seeded, chopped
10 slices (1 cup) bacon, cooked, chopped
Baby Bibb lettuce leaves, if desired

Directions
Combine all dressing ingredients except dill in food processor bowl fitted with metal blade or blender container. Process until smooth; stir in dill.
Place tortellini into bowl. Add cheese, tomatoes and bacon; toss lightly with dressing. Store refrigerated.
Line bowl with lettuce leaves at serving time, if desired.

*Substitute 2 teaspoons vinegar or lemon juice and enough milk to equal 2/3 cup; let stand 5 minutes.