---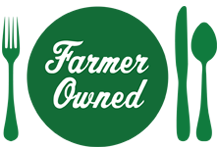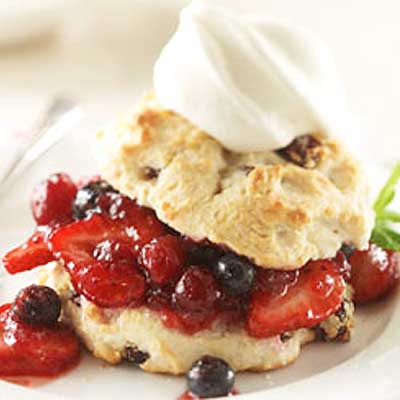 Prep Time
15 min

Cook Time
12 min

Ready In
40 min

Servings
8
Ingredients
SHORTCAKES
2 1/3 cups all-purpose baking mix
1 cup Craisins® Original Dried Cranberries
1/2 cup milk
3 tablespoons sugar
3 tablespoons butter or margarine, melted
FRUIT FILLING
1 can (14 oz.) Ocean Spray® Whole Berry Cranberry Sauce
2 cups sliced fresh strawberries
1 cup fresh blueberries
2 teaspoons fresh lemon juice
TOPPING
Whipped cream

Directions
Preheat oven to 425°F.
Mix baking mix and dried cranberries.
Prepare shortcakes as directed on package for a drop biscuit.
Drop by spoonfuls, forming 8 shortcakes, onto ungreased baking sheet.
Bake for 10 to 12 minutes or until golden brown. Cool 10 minutes on a wire rack.
Meanwhile, combine all filling ingredients in medium bowl, mixing well.
Slice shortcakes in half horizontally. Place bottom halves on individual plates; top with 1/2 cup fruit mixture for each shortcake.
Place shortcake tops on fruit. Top with whipped cream. Garnish with lemon rind, if desired.
More Ocean Spray Recipes