---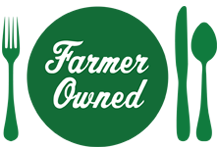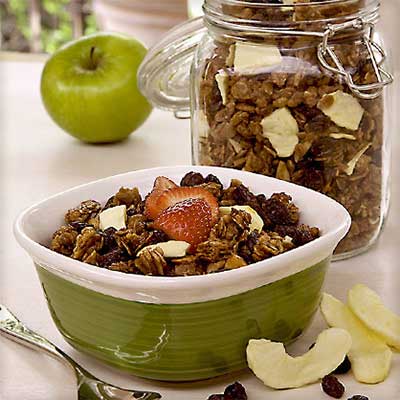 Prep Time
10 min

Cook Time
25 min

Ready In
40 min

Servings
14 cups
Ingredients
1 cup packed brown sugar
6 tablespoons butter or margarine
1/3 cup honey
4 cups uncooked oats
2 cups crisp rice cereal
4 teaspoons ground cinnamon
2 cups sliced blanched almonds
2 cups Sun-Maid Natural Raisins
1 cup Sun-Maid Washington Apples
Directions
Arrange oven racks in center and upper third of oven. Heat oven to 350 degrees F. Line 2 jelly-roll pans with foil or silicone baking liners.
Heat sugar, butter and honey in a medium saucepan over medium-high heat about 5 minutes until butter is melted and sugar is dissolved.
Combine oats, rice cereal, cinnamon and almonds in a large bowl. Pour melted butter mixture over oat mixture and toss to coat. Divide and spread mixture between prepared pans.
Bake 20 to 25 minutes, stiring every 10 minutes, rotating sheets between racks until granola is toasted.
Cool granola on pans, 5 minutes, then transfer to a large bowl. Stir in raisins and apples and cool completely.
Recipe Tip
Granola can be made ahead. Store at room temperature in resealable plastic storage bags up to 2 weeks.
More Sun-Maid Recipes