---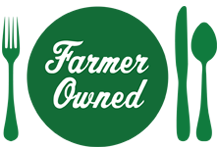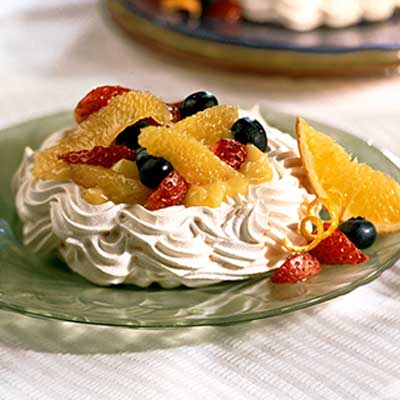 Prep Time


Cook Time
30 min

Ready In


Servings
8
Ingredients
3 egg whites
1 tsp. vanilla extract
1/3 tsp. cream of tartar
Dash salt
1 cup sugar
1 teaspoon finely grated orange peel
One 4-serving package vanilla pudding mix
1 & 1/2 cups Florida's Natural® Orange Juice
1/2 cup vanilla or pineapple yogurt
3 medium Florida oranges, peeled, sectioned and seeded
1 cup strawberries, quartered
1/2 cup blueberries

Directions
MERINGUE
Let eggs stand in a large mixing bowl for 30 minutes; add vanilla extract, cream of tartar and dash of salt.
Beat with an electric mixer on medium speed until soft peaks form. Add sugar, a tablespoon at a time, beating for a total of about 7 minutes on high speed until stiff peaks form, and sugar is almost dissolved. Fold in 1/2 teaspoon orange peel.
Cover a baking sheet with clean brown paper. Draw eight 3-inch circles on paper. Pipe meringue onto circles, building up the sides to form deep shells (or use a spoon to spread meringue).
Bake in a 300° F oven for 35 minutes. Turn off the oven. Let shells dry in the oven with door closed for 1 hour. Remove from paper; cool.*
PUDDING
Meanwhile, cook pudding mix according to package directions, but add the remaining 1/2 teaspoon orange peel and use the 1 & 1/2 cups orange juice instead of milk.
Transfer cooked pudding to a bowl. Cover surface with plastic wrap and chill thoroughly.
To serve, fold yogurt into pudding and divide among meringue shells on plates.
Top pudding with orange sections and berries. Garnish with orange wedges or orange peel curls, if desired.
Recipe Tip
*For a shortcut, substitute ready-made graham cracker tart shells for meringue, or serve without shells in dessert dishes.
More Florida's Natural Recipes