---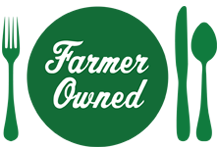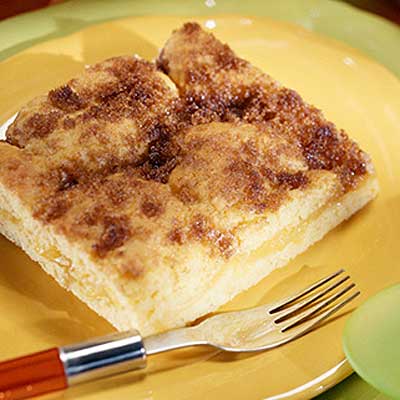 Prep Time


Cook Time
45 min

Ready In


Servings
15
Ingredients
2 oranges, peeled, sectioned and seeded
One 15 & 1/2-ounce can pineapple tidbits, drained
2 cups Florida's Natural® Orange Juice
1/3 cup water
1/4 cup sugar
1/4 cup cornstarch
3 & 1/2 cups packaged biscuit mix
1/2 cup sugar
3/4 cup skim milk
1 egg plus 2 egg whites
2 tablespoons butter or margarine, melted
1/2 cup packed brown sugar
1/2 teaspoon ground cinnamon

Directions
In a small pan, bring 2 cups Florida's Natural® Orange Juice to a boil; reduce heat and simmer until half the liquid—1 cup—remains. Let cool.
In a medium saucepan, stir together orange sections, pineapple tidbits, 1/4 cup orange juice reduction, water, 1/4 cup sugar and cornstarch. Cook and stir until mixture is thick and bubbly. Set aside.
In a mixing bowl, stir together biscuit mix, remaining orange juice reduction, 1/2 cup sugar, milk, egg, egg whites, and butter.
Spread half the batter in a greased 9x13x2-inch baking pan. Spread fruit mixture over batter. Drop remaining batter in small mounds on filling.
For topping, stir together brown sugar and cinnamon, and sprinkle over batter.
Bake in a 350° F oven for 40 to 45 minutes, or until golden brown. Serve warm.
More Florida's Natural Recipes