---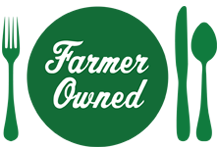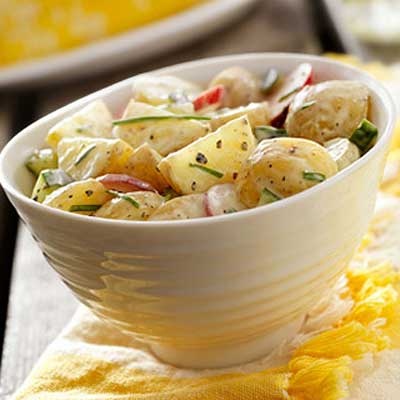 Prep Time
15 min

Cook Time
10 min

Ready In
45 min

Servings

Ingredients
SALAD
1 1/2 pounds red potatoes
1 green bell pepper, diced
1 cup cooked corn
1 cup cherry tomatoes, halved
1/4 cup red onion, minced
DRESSING
1 tablespoon fresh basil, chopped
2 tablespoons olive oil
1/3 cup Florida's Natural® Orange Juice
1/4 cup red wine or balsamic vinegar
Salt and pepper to taste

Directions
Place potatoes in a large pot and cover with water.
Bring to a boil, reduce heat and simmer for 10 minutes, or until tender.
Let the potatoes cool, then cut into 1/2-inch cubes.
Combine the potatoes with the green pepper, corn, tomatoes and onion.
In a separate bowl, whisk together basil, oil, orange juice and wine or vinegar.
Pour dressing over potato salad and gently mix together.
Serve at room temperature or slightly chilled.
More Florida's Natural Recipes