---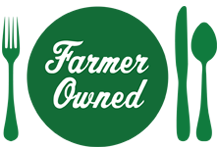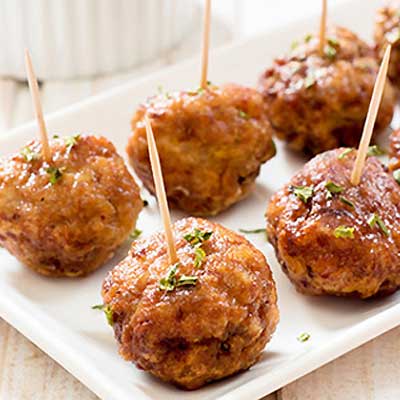 Prep Time
15 min

Cook Time
20 min

Ready In
35 min

Servings
48 meatballs
Ingredients
1 egg white, slightly beaten
3/4 cup soft bread crumbs
1/4 teaspoon five-spice powder
1/2 teaspoon salt
1 pound ground beef or veggie crumbles
1 1/2 cups Florida's Natural® Orange Juice
3 tablespoons honey
4 teaspoons cornstarch
4 teaspoons soy sauce
1/4 teaspoon ground ginger
1 medium red and/or green bell pepper, cut into 1-inch pieces

Directions
In a large bowl, combine the egg white, bread crumbs, five-spice powder and salt. Add beef and mix well.
Shape into 48 1-inch meatballs. Place in a 10x15x1-inch baking pan.
Bake in a 350° F oven for 15 to 20 minutes, or until no pink remains in the center of the meatballs. Drain.
Meanwhile, in a large saucepan, stir together the orange juice, honey, cornstarch, soy sauce and ginger.
Cook and stir until thick and bubbly, then stir for another two minutes.
Add bell pepper and meatballs to saucepan; cook and stir until heated through.
Serve in a chafing dish alongside some toothpicks.
More Florida's Natural Recipes