---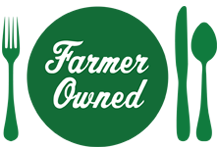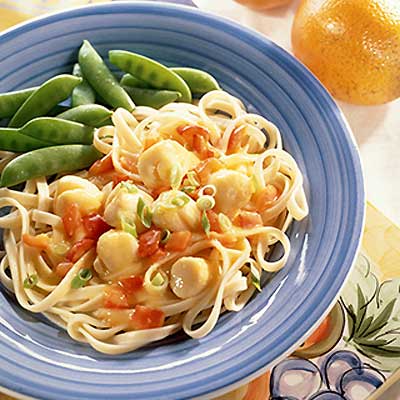 Prep Time
25 min

Cook Time


Ready In
25 min

Servings
6
Ingredients
8-ounce package linguini or fettuccine
12 ounces sea scallops
1 large red bell pepper, chopped
1 tablespoon olive oil or cooking oil
1 cup Florida's Natural® Orange Juice
1/3 cup chicken broth
4 teaspoons cornstarch
Dash to 1/8 teaspoon ground red pepper
2 tablespoons sliced green onion

Directions
Cook pasta according to package directions. Drain and keep warm.
Meanwhile, cut any large scallops in half. In a large skillet, cook scallops and bell pepper in oil for 2-3 minutes, or until scallops are opaque and pepper is crisp-tender.
In a bowl, stir together the orange juice, broth, cornstarch and ground red pepper. Add to skillet. Cook and stir until thickened and bubbly. Cook and stir 2 minutes more.
Serve scallop mixture over pasta; sprinkle with green onions.
More Florida's Natural Recipes