---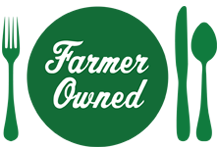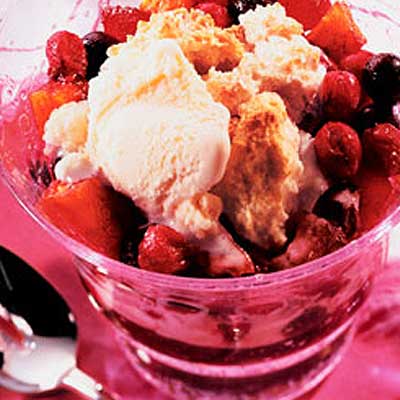 Prep Time
5 min

Cook Time
45 min

Ready In
50 min

Servings
6 to 8
Ingredients
1 1/2 cups Ocean Spray® Fresh or Frozen Cranberries
3 cups pineapple chunks, cut in half
1 cup frozen blueberries
1 cup brown sugar
1 teaspoon cinnamon
1/4 teaspoon nutmeg
2 cups baking mix
1/2 cup milk
Sugar

Directions
Preheat oven to 350ºF.
Combine cranberries, pineapple, blueberries, brown sugar, cinnamon and nutmeg in a medium mixing bowl.
Place in a 3-quart souffle or casserole dish.
Combine baking mix and milk in a small mixing bowl. Drop spoonfuls of dough on top of the fruit.
Sprinkle with a little sugar.
Bake for 45 minutes or until dough is golden brown. Serve warm.