---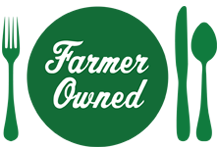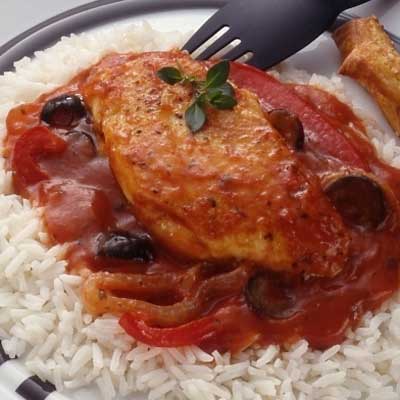 Prep Time
10 min

Cook Time
20 min

Ready In
30 min

Servings
4
Ingredients
2 Tbsp. vegetable oil
1 lb. boneless chicken breast halves
1/4 tsp. pepper
1 medium onion, sliced
1/2 red bell pepper, cut into strips
1/2 green bell pepper, cut into strips
1 jar (14 oz.) prepared spaghetti sauce
1 can (2.25 oz.) sliced ripe olives, drained
3 cups cooked Riceland Extra Long Grain Rice

Directions
In medium skillet, heat oil over medium-high heat.
Add chicken; sprinkle with pepper. Cook until chicken is light brown, about 2 minutes on each side.
Add onion and peppers; cook 1-2 minutes.
Stir in spaghetti sauce and olives. Bring to a boil; reduce heat.
Cover; simmer 10-20 minutes or until chicken is tender and no longer pink. Serve over rice.