---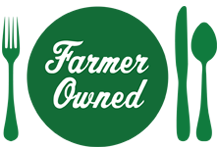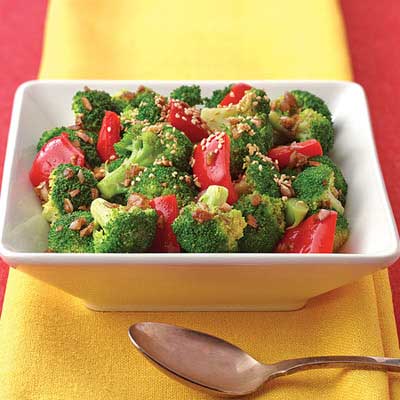 Prep Time
15 min

Cook Time


Ready In
25 min

Servings
8
Ingredients
1/4 cup Land O Lakes® Butter
2 tablespoons coarsely chopped shallots or onion
2 teaspoons chopped garlic
1 tablespoon balsamic vinegar
1 tablespoon olive oil
7 cups broccoli florets
1 medium (1 cup) red bell pepper, cut into 1-inch pieces
1 teaspoon salt
1/4 teaspoon pepper
3 tablespoons water
2 tablespoons toasted sesame seed, if desired

Directions
Melt butter in 2-quart heavy saucepan over medium heat. Cook, stirring constantly and watching closely, 4-6 minutes or until butter just starts to turn golden brown. (Butter will get foamy and bubble.) Remove from heat; stir in shallots, garlic and vinegar. Set aside.
Place all remaining ingredients except water and sesame seed in 12-inch deep skillet. Cook over medium-high heat, stirring occasionally, 3 minutes. Add water; reduce heat to medium. Cover; continue cooking 4-6 minutes or until broccoli is crisply tender. Remove from heat.
Stir browned butter mixture into broccoli. Sprinkle with toasted sesame seed, if desired.