---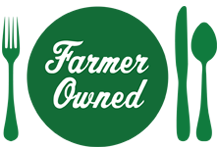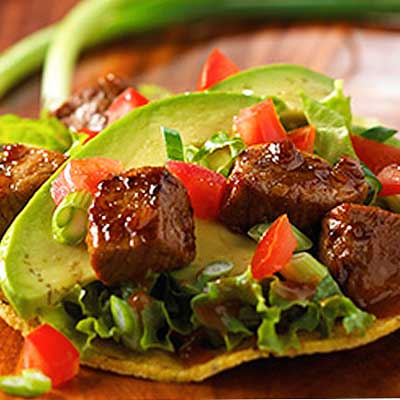 Prep Time
20 min

Cook Time
10 min

Ready In
1 hr 30 min

Servings
8
Ingredients
1 pound pork tenderloin, cut in 1-inch cubes
3/4 cup plus 2 tablespoons Ocean Spray® 100% Ruby Red Grapefruit Juice
2 tablespoons taco seasoning mix (from 1.25-oz package)
2 tablespoons brown sugar
1 tablespoon vegetable oil
8 tostada shells, heated as directed on package
4 cups shredded or thinly sliced lettuce
2 tomatoes, diced
2 avocados, peeled and diced
2 green onions, sliced
1/2 cup sour cream

Directions
Place pork cubes in large resealable food storage plastic bag.
In medium bowl, mix 3/4 cup juice with the taco seasoning mix and brown sugar. Pour over pork in plastic bag. Seal; refrigerate 1 to 4 hours.
Heat oil in 12-inch skillet over medium-high heat. Drain pork, pouring marinade into small saucepan. Add pork to skillet. Cook 6 to 8 minutes or until browned and no longer pink in center, turning to brown all sides.
Meanwhile, cook marinade over medium-low heat until boiling. Cook 2 to 3 minutes or until thick.
To serve, place tostada shells on serving plates. Top with lettuce. Drizzle some of the cooked marinade over the lettuce. Top each with pork, tomato, avocado and green onion.
In small bowl, mix sour cream with the remaining 2 tablespoons juice. Drizzle over each tostada.
More Ocean Spray Recipes