---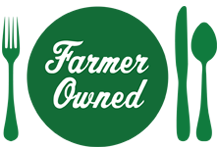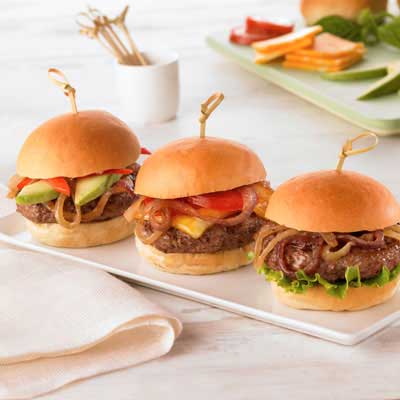 Prep Time
20 min

Cook Time


Ready In
50 min

Servings
8
Ingredients
ONIONS
6 tablespoons Land O Lakes® Butter with Olive Oil & Sea Salt
1 large (2 1/2 cups) red onion, thinly sliced
1 large (2 1/2 cups) white onion, thinly sliced
1 large (2 1/2 cups) yellow onion, thinly sliced
1/4 teaspoon salt
1/4 teaspoon pepper
2 teaspoons sugar
1 teaspoon balsamic vinegar
BURGERS
1 pound lean ground beef
1 teaspoon balsamic vinegar
1/2 teaspoon salt
1/2 teaspoon pepper
1/2 teaspoon Worcestershire sauce
2 tablespoons Land O Lakes® Butter with Olive Oil & Sea Salt
8 (3 1/4-inch) silver dollar or dinner rolls

Directions
Melt 6 tablespoons Butter with Olive Oil & Sea Salt in 12-inch skillet over medium-high heat until sizzling; add onions, 1/4 teaspoon salt and 1/4 teaspoon pepper. Cook, stirring occasionally, 5 minutes or until onions begin to soften.
Stir in sugar; cook, stirring frequently and scraping brown bits off bottom of pan, 20-25 minutes or until onions are golden brown. Stir in balsamic vinegar. Remove onions from pan; keep warm.
Combine all burger ingredients in bowl except butter and rolls; shape ground beef mixture into 8 equal-sized patties.
Melt 2 tablespoons Butter with Olive Oil & Sea Salt in same skillet over medium heat until sizzling. Place patties into skillet; cook, turning once, over medium heat 6-8 minutes or until internal temperature reaches at least 160ºF and center is no longer pink.
Return onions to pan; continue cooking until onions are heated through.
Place patties onto bottom half of buns; top with caramelized onions.
Serve immediately.
More Land O' Lakes Recipes