---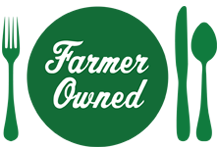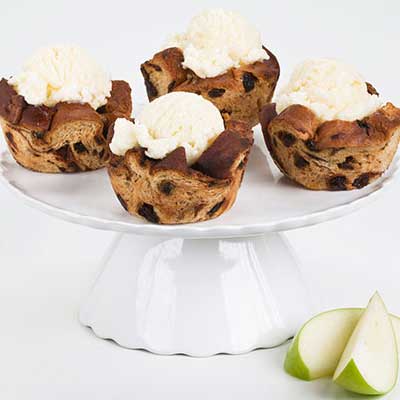 Prep Time
15 min

Cook Time


Ready In
40 min

Servings
12
Ingredients
12 slices (1 loaf) Sun-Maid Cinnamon Swirl Raisin Bread
2 tablespoons melted butter
3 cups 1/4-inch/5mm diced tart apple, (2-3 medium apples)
3 tablespoons granulated sugar
1/2 teaspoon grated fresh ginger
1/4 cup packed brown sugar
2 tablespoons cold butter, cut into pieces
Vanilla ice cream
Directions
Heat oven to 325 F (160 C).
Brush 12 muffin cups with the melted butter. Press one slice of bread into each muffin cup.
Combine diced apple, sugar and ginger. Divide evenly between bread cups, mounding to the top.
Blend together brown sugar and butter with a fork. Crumble over apples.
Bake until apples begin to soften and bread is toasted, about 25 minutes.
Serve each apple cupcake warm or cooled topped with 1 scoop of vanilla ice cream.
More Sun-Maid Recipes