---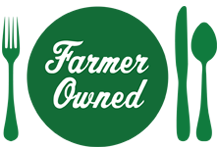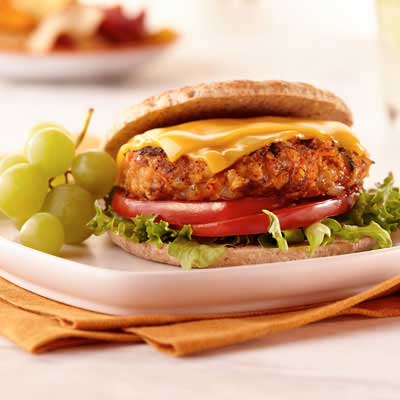 Prep Time
20 min

Cook Time


Ready In
40 min

Servings
4
Ingredients
BURGERS
1 tablespoon Land O Lakes® Butter
1 medium (1 cup) onion, chopped
1 teaspoon finely chopped fresh garlic
1 medium (1/2 cup) carrot, peeled, shredded
1 teaspoon chili powder
1 (16-ounce) can pinto beans, rinsed, drained
1 tablespoon Dijon mustard
2 tablespoons ketchup
1/4 teaspoon salt
3/4 cup uncooked quick cooking oats
TOPPINGS
8 (3/4-ounce) slices Land O Lakes® Deli Sharp Cheddar American
4 whole grain sandwich thins, toasted or grilled
Sliced tomatoes, if desired
Spring mix lettuce, if desired
Directions
Melt butter in skillet over medium-high heat until sizzling. Add onions and garlic; cook, stirring occasionally, 5 minutes or until onions are softened. Add carrots and chili powder; cook, stirring occasionally, 2 minutes or until carrots are heated through. Remove from heat.
Place beans, mustard, ketchup and salt into bowl. Mash, using potato masher, until beans begin to break down and mixture is well mixed. Add oats and onion mixture; mix well. Shape into 4 patties. Refrigerate at least 30 minutes or until grilling time.
Heat gas grill to medium or charcoal grill until coals are ash white.
Place patties onto grill. Grill patties 8-10 minutes on each side or until burgers are crisp on each side.
Top each burger with 2 slices cheese; continue grilling until cheese is melted.
Layer bottom half of sandwich thin with lettuce, tomatoes, burgers and top half of sandwich thin.
Serve.
More Land O' Lakes Recipes