---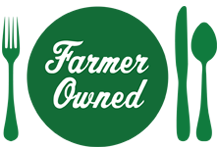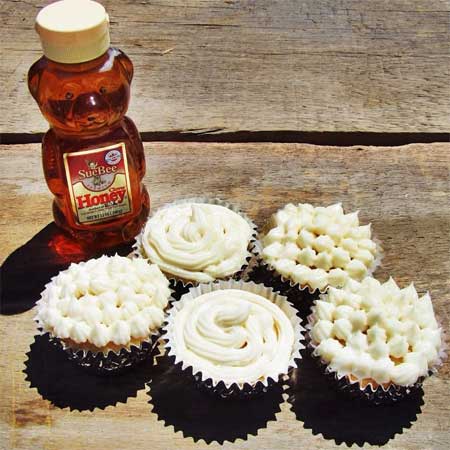 Prep Time


Cook Time
20 min

Ready In


Servings
15
Ingredients
HONEY LEMON CUPCAKES
1/4 cup Sue Bee® Honey
1/2 cup unsalted butter, softened
3/4 cup granulated sugar
2 eggs
1 1/2 cups all-purpose flour
1 teaspoon baking powder
1 teaspoon salt
1/2 cup milk
1 tablespoon lemon juice
1 teaspoon vanilla extract
HONEY CREAM CHEESE FROSTING
1/3 cup Sue Bee® Honey
8 ounces cream cheese, room temperature
1/4 cup unsalted butter, room temperature
3-4 cups powdered sugar

Directions
HONEY LEMON CUPCAKES
Heat oven to 350 F and line a muffin tin with baking cups.
Using an electric mixer, cream together butter and sugar on medium-high speed for about 2 minutes.
Add eggs, one at a time, and mix until evenly combined.
In a separate bowl, whisk flour, baking powder and salt.
In a smaller bowl, combine milk, honey, lemon juice and vanilla.
Add half of the flour mixture to the butter mixture, beating until just combined. Add in the milk mixture, then add the remaining flour mixture, mixing until all ingredients are evenly combined.
Fill baking cups 2/3 of the way full.
Bake for 18-20 minutes.
Let cupcakes cool completely before applying the frosting.
HONEY CREAM CHEESE FROSTING
Using an electric mixer, beat the cream cheese, butter and honey until fluffy.
Gradually add in powdered sugar until you reach your desired consistency.
Spread onto cupcakes and enjoy!
More Sue Bee Honey Recipes