---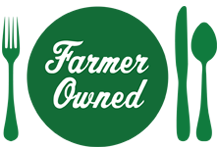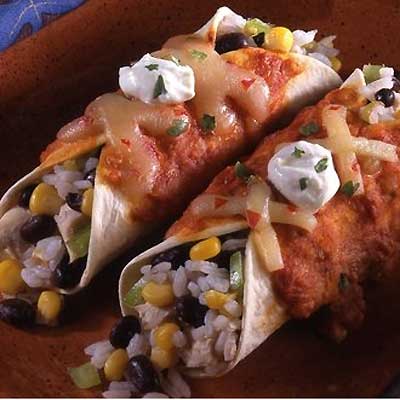 Prep Time
20 min

Cook Time


Ready In
40 min

Servings
10
Ingredients
2 cups finely chopped, cooked turkey (or chicken)
1-1/2 cups cooked Riceland Extra Long Grain Rice
1 can (8.75 oz.) whole kernel corn, drained
1 can (15 oz.) black beans, rinsed and drained
1 can (4 oz.) chopped green chiles
1 tsp. ground cumin
1 tsp. black pepper
1 pkg. (1.5 oz.) enchilada sauce mix, dry
1 can (15 oz.) diced tomatoes, undrained
1 carton (8 oz.) light sour cream
1 pkg. (8 oz.) Monterey Jack cheese with jalapenos, shredded
1 pkg. (10 ct.) medium flour tortillas
Salsa

Directions
Preheat oven to 350F.
In large bowl, combine chicken, rice, corn, black beans, green chiles, cumin and pepper; set aside.
In small bowl, combine dry enchilada sauce mix, tomatoes, 1/2 carton sour cream and 1/2 of shredded cheese; stir well.
Fill tortillas with chicken and rice mixture; fold over sides toward center so that they overlap slightly. Place seam side down in baking dish. Pour enchilada sauce over tortillas, spoon remaining sour cream on top and sprinkle last half of cheese over sour cream.
Bake uncovered 15-20 minutes or until heated through. Serve with salsa.