---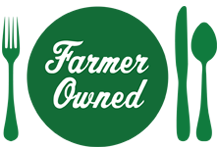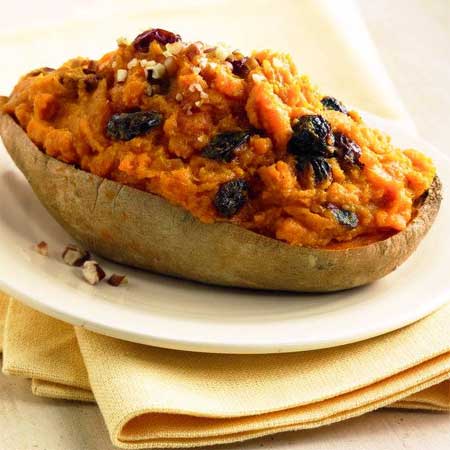 Prep Time
10 min

Cook Time
1 hr 10 min

Ready In
1 hr 20 min

Servings
8
Ingredients
4 large sweet potatoes
2 Tbsps. butter
2 Tbsps. brown sugar
1/4 tsp. ground cinnamon
1/3 cup Sun-Maid Natural Raisins
1/3 cup toasted chopped pecans *

Directions
Heat oven to 350°F. Scrub and pierce potato skins in several places with a fork. Place on cookie sheet.
Bake 50-60 mins. or until soft when squeezed. Remove from oven.
Meanwhile, in medium microwavable bowl, mix butter, brown sugar, cinnamon, and raisins. Microwave on high 30-60 seconds or until butter is melted. Mix well.
Cut baked potatoes in half lengthwise. Carefully scoop out flesh, leaving skins intact. Add flesh to raisin mixture. Mix well, mashing potatoes. Spoon back into potato skins. Place on large cookie sheet. Top with pecans.
Bake 10 mins. or until thoroughly heated.
To Toast Pecans*
Place in pie plate or shallow baking pan. Bake at 350°F 5-8 mins. or until golden brown and fragrant, stirring once.