---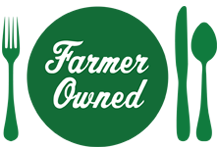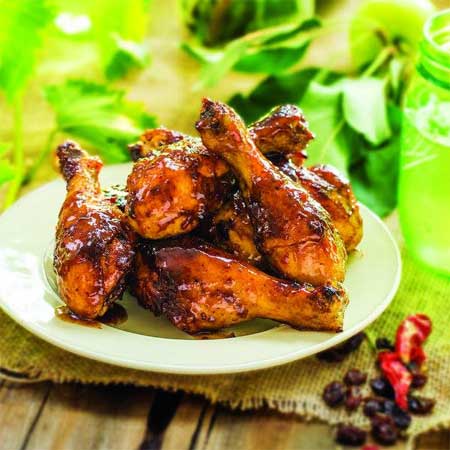 Prep Time


Cook Time


Ready In
60 min

Servings
8-12
Ingredients
2 cups of Sun-Maid Natural Raisins
1 Tbsp. of adobo sauce
2 chipotle peppers
1/3 cup chopped fresh cilantro
3 Tbsps. water
Juice of 1 lime (~ 1 Tbsp.)
Zest of 1 lime (~ 1 tsp.)
1/2 tsp. cumin
Pinch of salt
8-12 drumsticks (with or without skin)

Directions
CHIPOTLE RAISIN SAUCE
Place raisins in a pot and add enough cold water to cover them about 1/2 inch.
Bring raisins to a boil, then reduce heat to medium and simmer until the raisins are plump (10-15 mins.)
Strain the raisins, discarding the water, and place in a food processor.
Add chipotle peppers, adobo sauce, cilantro, water, lime juice and zest, cumin, and salt.
Pulse for 1-2 mins. until mixture is smooth. If the consistency is too thick, add a little water.
Put sauce in an airtight container. Keeps up to four days.
DRUMSTICKS
Preheat oven to 400°F.
Reserve 1 cup of the Chipotle Raisin Sauce and set aside.
With a spoon or basting brush, lightly brush all sides of each drumstick with the sauce.
Place the sauced drumsticks on a baking sheet lined with foil lightly sprayed with cooking oil.
While roasting, baste drumsticks with the sauce every 10 mins.
Roast until cooked through. Juices will run clear when poked with a knife. (30 mins.)
Plate, serve, and use the reserved sauce for dipping.