---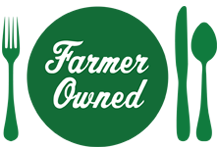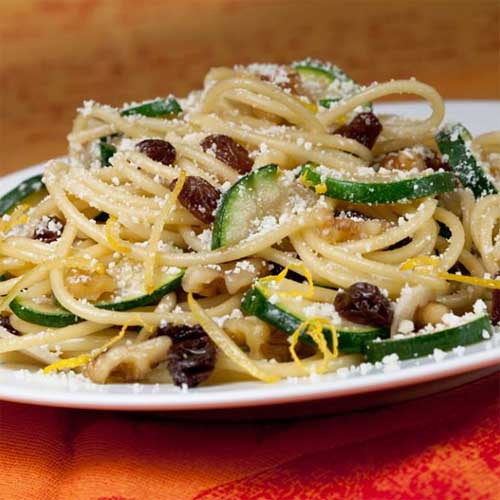 Prep Time
30 min

Cook Time


Ready In
30 min

Servings
4
Ingredients
12 oz. spaghetti or long pasta
1 lemon
3 tablespoons olive oil
2 tablespoons thinly sliced garlic
2 medium zucchini (12 oz.) sliced in 1/8-inch thick half-rounds, (3 cups)
1/2 cup Sun-Maid Raisins
1 cup chopped walnuts or whole pine nuts
1 teaspoon salt
Grated Parmesan cheese
Directions
Cook pasta in boiling salted water per package directions. Drain.
Remove strips of lemon peel with a vegetable peeler. Finely slice the peel into 1-inch long shreds to make about 2 tablespoons. Reserve lemon for another use.
Heat olive oil in pot used for pasta over medium heat. Add garlic and stir 1-2 minutes until garlic just starts to turn golden brown.
Add lemon peel, zucchini, raisins, nuts and salt.
Stir over medium heat until nuts are lightly toasted and zucchini is tender-crisp, 1-2 minutes.
Rinse pasta briefly with hot water if it has become sticky. Return pasta to pot and stir to combine.
Serve immediately with Parmesan cheese.
More Sun-Maid Recipes