---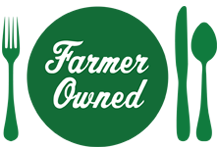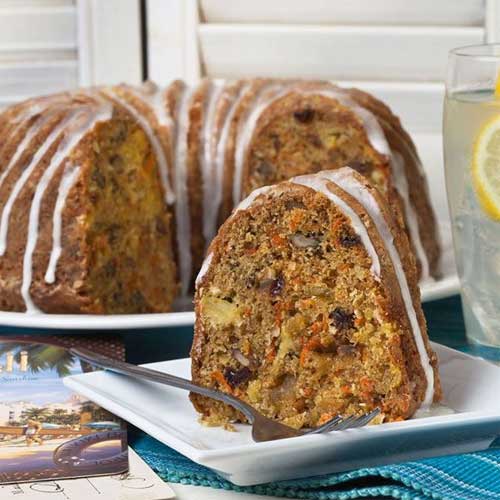 Prep Time
15 min

Cook Time
60 min

Ready In
1 hr 25 min

Servings
12
Ingredients
4 large eggs
1-3/4 cups granulated sugar
1/2 cup pure olive oil or vegetable oil
1 teaspoon vanilla extract
2-1/2 cups all-purpose flour
1 teaspoon ground cinnamon
1 teaspoon baking soda
1/2 teaspoon salt
2-1/2 cups finely grated carrots (about 8 ounces)
1-1/2 cups Sun-Maid Golden Raisins or Natural Raisins
1 cup sweetened shredded coconut
1 cup chopped macadamia nuts or walnuts
1/4 cup finely chopped crystallized ginger or 1-1/2 teaspoons ground ginger
1 can (8 ounce) crushed pineapple in juice, well drained
CREAM CHEESE FROSTING
8 ounces cream cheese, softened
2 tablespoons butter, softened
1 cup powdered sugar
1 teaspoon vanilla extract
2 to 3 tablespoons milk
Chopped crystallized ginger and coconut for garnish
Directions
Heat oven to 350 degrees F. Grease and coat with flour a 10-inch tube pan or 12-cup fluted tupe pan.
Combine eggs, sugar, oil and vanilla in large mixing bowl. Beat with electric mixer until light and fluffy.
Combine flour, cinnamon, baking soda and salt in separate bowl. Gradually add to oil mixture, mix well.
Stir in carrots, raisins, coconut, nuts, ginger and pineapple. Pour batter into greased pan.
Bake for 1 hour or until toothpick inserted in center comes out clean. Cool 10 minutes. Remove from pan and cool on wire rack.
Beat frosting ingredients until smooth, adding just enough milk to make thick and pourable.
Drizzle generously over cake and sprinkle with ginger and coconut if desired.
More Sun-Maid Recipes