---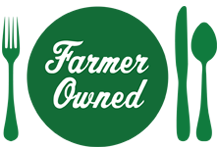 Prep Time
20 min

Cook Time
30 min

Ready In
50 min

Servings
24
Ingredients
1-1/2 cups Sun-Maid Pitted Prunes, (8 oz. about 28 prunes), finely chopped
3/4 cup water
1/4 cup granulated sugar
1 teaspoon grated lemon zest
1 tablespoon lemon juice
1/2 teaspoon cinnamon
2-1/2 cups old-fashioned oats or quick oats
3/4 cup packed brown sugar
1 cup all-purpose flour
1/2 teaspoon baking soda
2/3 cup butter, melted
Directions
Heat oven to 350° F.
Combine chopped prunes and water in a medium saucepan. Bring to a boil; reduce heat and simmer about 5 minutes stirring several times until water is absorbed and prunes are soft.
Remove from heat and stir in sugar, zest, juice and cinnamon.
Mix oats, brown sugar, flour and baking soda in a large bowl. Stir in butter until mixture is evenly blended. Reserve 1-1/4 cups oats mixture; press remaining mixture evenly on bottom of an ungreased 9x13-inch baking pan.
Spread cooked prunes over oats layer to within 1/4-inch from edge of pan.
Crumble remaining oats mixture evenly on top and press gently into prunes. Prune mixture will not be completely covered.
Bake 25 to 30 minutes until golden brown. Cool. Cut into bars.