---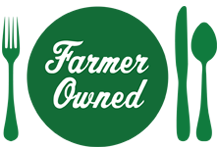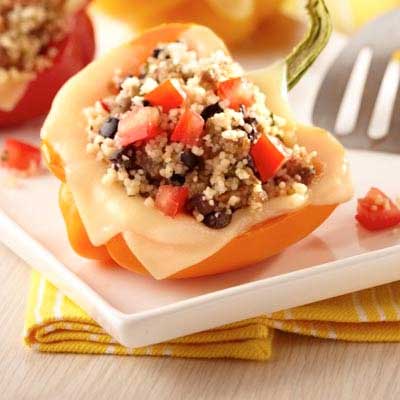 Prep Time
20 min

Cook Time


Ready In
45 min

Servings
8
Ingredients
4 medium peppers (red, orange or yellow bell peppers, split in half vertically, seeds removed, stems intact)
1/4 teaspoon salt
1/4 teaspoon pepper
8 (3/4-ounce) slices Land O Lakes® Deli 4 Cheese Italian Blend
8 ounces mild bulk Italian sausage
5 ounces uncooked couscous
1/4 cup Kalamata olives, chopped
1/4 cup Italian dressing
2 tablespoons chopped fresh parsley
1 teaspoon lemon juice
1 medium (1/2 cup) tomato, chopped

Directions
Heat oven to 350°F.
Place peppers onto rimmed baking sheet, cut-sides up. Sprinkle with salt and pepper.
Bake, turning once, 20 minutes or until just beginning to soften. Remove from oven; place 2 slices cheese over each pepper half. Bake 2-3 minutes or until cheese is melted.
Cook sausage in 10-inch nonstick skillet over medium heat until browned; drain. Set aside.
Cook couscous according to package directions. Place into bowl; add cooked sausage, olives, dressing, parsley and lemon juice; mix well.
Fill each pepper with about 1/2 cup sausage mixture; sprinkle with tomatoes.
More Land O' Lakes Recipes