---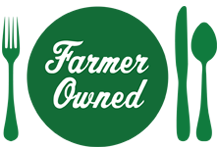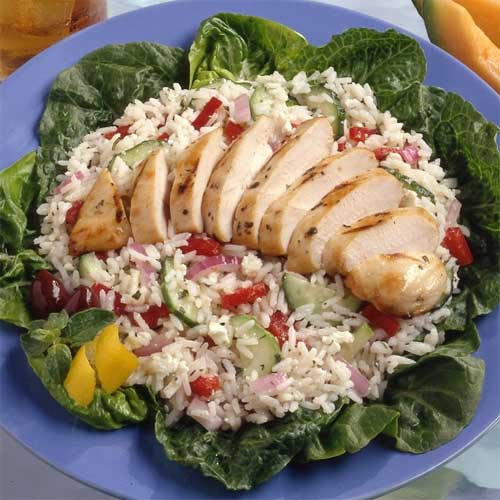 Prep Time
25 min

Cook Time


Ready In
1 hr 25 min

Servings

Ingredients
DRESSING
1/2 cup lemon juice
1/2 cup fat-free chicken broth
2 Tbsp. sugar
2 Tbsp. olive oil
1 Tbsp. chopped fresh oregano or 1 tsp. dried oregano leaves
1 tsp. minced fresh garlic
1/2 tsp. salt
1/2 tsp. black pepper
SALAD
4 boneless skinless chicken breasts
2 cups cold cooked Riceland Extra Long Grain Rice
1/2 cup thinly sliced and halved cucumber
1/2 cup red bell pepper strips
1/4 cup thinly sliced and quartered red onion
1/4 cup crumbled feta cheese
Lettuce leaves
8 Greek olives, if desired

Directions
In small bowl, combine dressing ingredients; stir well. Reserve 1/3 cup for salad.
In medium bowl, combine remaining dressing and chicken, turning to coat. Cover; refrigerate 1 hour, turning once.
Meanwhile in medium bowl, combine rice, cucumber, bell pepper, red onion and feta cheese; pour reserved dressing over rice mixture. Toss to coat; refrigerate.
Remove chicken from dressing-marinade. Grill or broil 4-6 inches from heat 13-18 minutes or until chicken is tender and juices run clear, brushing once with dressing-marinade.
To serve, place lettuce leaves on individual plates. Spoon rice mixture on top of lettuce. Slice chicken and arrange on top of salad.
Garnish with olives if desired.
More Riceland Recipes