---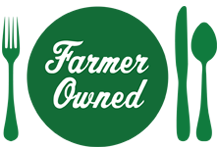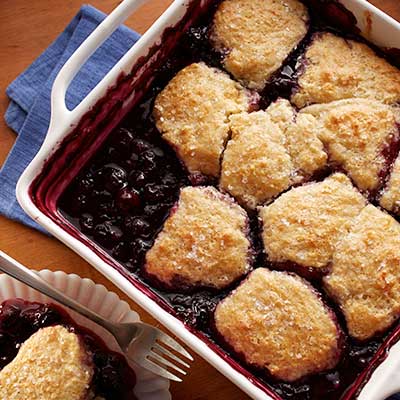 Prep Time
30 min

Cook Time


Ready In
60 min

Servings
9
Ingredients
FILLING
4 cups fresh blueberries
1/2 cup water
1/2 cup freshly squeezed orange juice
1 teaspoon freshly grated orange zest
3/4 cup sugar
3 tablespoons corn starch
Batter
1 cup all-purpose flour
1 1/2 teaspoons baking powder
1/4 teaspoon salt
2 tablespoons cold Land O Lakes® Butter cut into small pieces
1/2 cup sugar
1/2 cup sour cream
1/4 cup milk
1 teaspoon freshly grated orange zest
1/2 teaspoon vanilla
TOPPING
Sanding sugar, if desired

Directions
Heat oven to 375°F. Spray 8-inch square baking dish with no-stick cooking spray. Set aside.
Place blueberries, water, orange juice and 1 teaspoon orange zest into 3-quart saucepan.
Combine 3/4 cup sugar and corn starch in bowl; stir into blueberry mixture.
Cook over medium heat until bubbles begin to form; continue cooking 3-5 minutes or until juices are thickened.
Combine flour, baking powder and salt in bowl. Cut in butter, using pastry blender or two forks, until mixture resembles coarse crumbs. Add all remaining batter ingredients; stir until well mixed.
Pour hot blueberry mixture into prepared baking dish. Dollop tablespoons of batter over hot filling.
Sprinkle with sanding sugar, if desired.
Bake 25-30 minutes or until light golden brown or toothpick inserted in center comes out clean.