---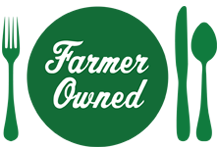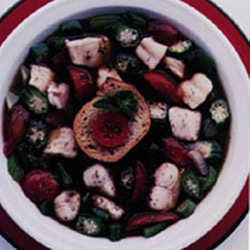 Prep Time
45 min

Cook Time


Ready In
45 min

Servings
8
Ingredients
2-lbs SouthFresh Farms Catfish Filets, cut into bite-size pieces
1 cup chopped celery
1 cup chopped onion
1 cup chopped bell pepper
2 garlic cloves minced
3 tbsp vegetable oil
4 cups beef stock or canned broth
16-oz can whole tomatoes cut up
1 bay leaf
1 tsp salt
1/2 tsp dried thyme
1/2 tsp cayenne pepper
1/2 tsp dried oregano, crumbled
1 10-oz package frozen cut okra
4 cups cooked rice
Directions
Heat oil in a dutch oven or large, heavy saucepan over medium heat. Add celery, onion, bell pepper and garlic and saute until tender.
Stir in beef broth, tomatoes, bay leaf, salt, thyme, cayenne pepper and oregano. Bring to boil. Reduce the heat to medium low, cover and simmer for 15 minutes.
Add catfish and okra to pan. Return to a boil. Cover and simmer for 15 minutes or until fish flakes easily when tested with a fork.
Remove and discard bay leaf. Divide rice among serving bowls and spoon gumbo over top.
More SouthFresh Farms Recipes