---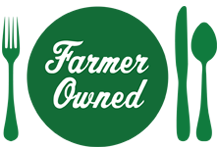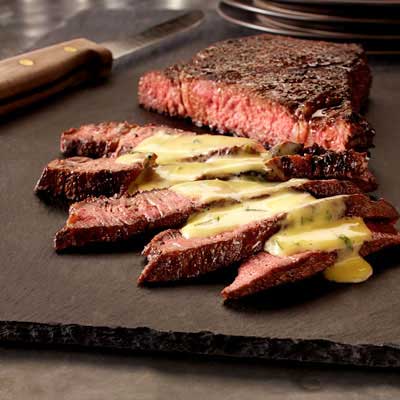 Prep Time
15 min

Cook Time


Ready In
35 min

Servings
4
Ingredients
STEAK
1/2 teaspoon ground ancho chile powder
1/2 teaspoon sea salt
1/2 teaspoon freshly ground black pepper
1 pound (about 1/2 inch thick) boneless rib eye or New York strip steak
2 teaspoons vegetable oil
SAUCE
3 tablespoons water
2 Land O Lakes® Eggs (yolks only)
1/2 cup Land O Lakes® Unsalted European Style Butter, softened
1 tablespoon chopped fresh cilantro
2 teaspoons freshly squeezed lime juice
1/2 teaspoon freshly grated lime zest
1/4 teaspoon sea salt

Directions
Heat oven to 350°F.
Combine chile powder, 1/2 teaspoon sea salt and pepper in bowl; mix well. Rub into both sides of steak.
Heat cast iron skillet or heavy bottom oven-proof skillet over medium-high heat until hot. Add oil, evenly coating pan.
Place steak into skillet; cook 1-2 minutes or until deep golden brown crust forms. Turn steak; continue cooking 1-2 minutes or until crust forms.
Place skillet into oven; cook 10-12 minutes or until internal temperature reaches 145°F (medium-rare), or desired doneness.
Remove from skillet; cover loosely with aluminum foil. Let rest 10 minutes.
Place water and egg yolks into 1-quart saucepan; beat with whisk until well mixed. Cook over low heat, whisking constantly, 2-3 minutes or until egg mixture begins to cook. Add softened butter, one tablespoon at a time, continuing to whisk constantly making sure butter melts slowly and egg mixture continues to cook and thicken sauce without curdling. Stir in cilantro, lime juice, lime zest and 1/4 teaspoon sea salt.
Serve sauce immediately with steak.
More Land O' Lakes Recipes