---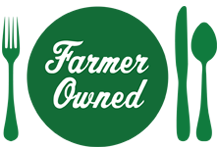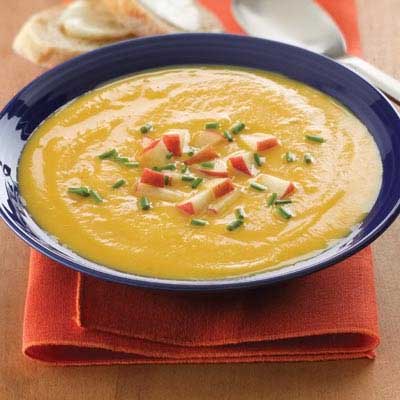 Prep Time
25 min

Cook Time


Ready In
5 hrs

Servings
6
Ingredients
SOUP
1 (3- to 3 1/2-pound) (6 cups) butternut squash, peeled, cubed 3/4 inch
1/2 cup finely chopped onion
1 (14-ounce) can chicken broth
2 teaspoons chopped chipotle chiles in adobo sauce
1 tablespoon firmly packed brown sugar
2 cups Land O Lakes® Half & Half
1/2 teaspoon salt
GARNISH
1/4 cup finely chopped red apple
2 tablespoons chopped fresh chives

Directions
Spray inside of 3- to 4-quart slow cooker with no-stick cooking spray.
Place all soup ingredients except half & half and salt into slow cooker. Cover; cook, stirring once, on Low heat setting 4 hours or on High heat setting 2 1/2 hours, or until squash is tender.
Pour half of soup into 5-cup blender container or food processor bowl fitted with metal blade. Cover; blend until soup is smooth. Pour into bowl. Repeat with remaining soup. Return soup to slow cooker. Stir in half & half and salt.
Cover; cook on Low heat setting 15-20 minutes or until heated through.
Garnish each serving with apple and chives.
More Land O' Lakes Recipes