---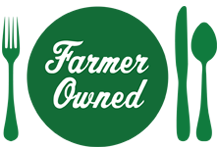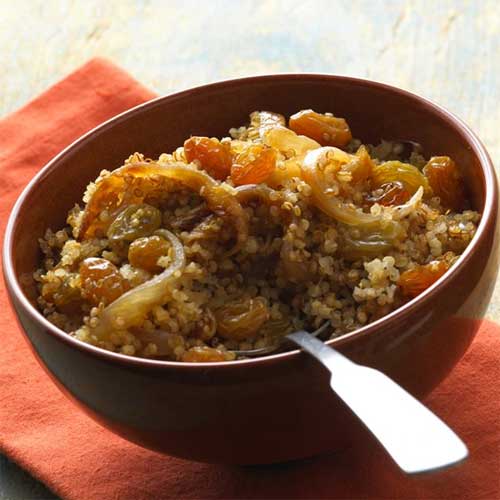 Prep Time


Cook Time


Ready In
1 hr 15 min

Servings
6-8
Ingredients
2 tablespoons olive oil or canola oil
3 large (about 2 pounds) sweet white onions, halved and thinly sliced
1/2 teaspoon light or dark brown sugar
1-1/2 cups uncooked quinoa or couscous
3 cups broth, beer or water or a combination
1 cup Sun-Maid Golden Raisins
1/2 teaspoon dried tarragon leaves
salt and pepper to taste

Directions
Heat oil in a large, heavy skillet over medium-low heat.
Add onions and brown sugar.
Cook uncovered, stirring occasionally, until onions are very soft, 25 to 35 minutes.
Sprinkle quinoa over onions and cook over medium-high heat until quinoa begins to toast and pop.
Pour liquid over; stir, and cook over low heat for 15 minutes or until liquids are absorbed.
Add raisins and tarragon after 10 minutes. Before serving, add salt and pepper to taste.