---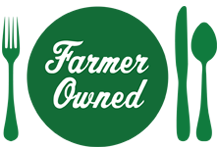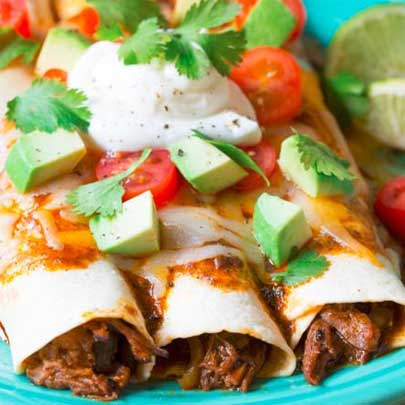 Prep Time
10 min

Cook Time
7 hrs

Ready In


Servings
16
Ingredients
4 pounds beef chuck roast
1 large onion, sliced thin
5 cloves garlic, peeled and minced
2 10-ounce cans red enchilada sauce
1 cup MUSSELMAN'S® Apple Butter
1/2 cup cayenne pepper sauce
1 teaspoon salt
16 flour tortillas
3 cups shredded monterey jack or "Mexican blend" cheese
TOPPINGS
Tomatoes (if desired)
Avocado (if desired)
Cheese (if desired)

Directions
Place the beef roast in a large slow cooker and cover with sliced onions, garlic, enchilada sauce, apple butter, cayenne sauce, and 1 teaspoon salt.
Place the lid on top and turn the slow cooker on high. Cook for 5-7 hours, or 10-12 hours on low, until the roast shreds easily with a fork (fork-tender.)
Pull the beef roast out of the sauce and place on a cutting board. Shred with 2 forks and mix the shredded meat back into the sauce. Keep on warm until ready to continue.
Preheat the oven to 400 degrees. Scoop the meat into tortillas and roll.
Place each enchilada in a large 10 X 15 inch baking dish. Once the tortillas and meat are used up, spoon the remaining sauce over the top of the beef enchilada recipe and cover with shredded cheese.
Bake for 10-15 minutes until the cheese in melted and bubbly.
Serve warm with your choice of fresh toppings.