---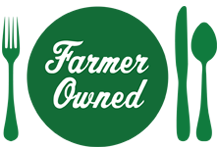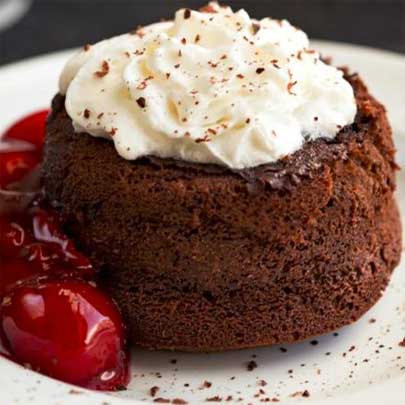 Prep Time
10 min

Cook Time
12 min

Ready In


Servings
4
Ingredients
4 squares semi-sweet baking chocolate
8 Tablespoons butter
1 cup powdered sugar
2 large eggs
2 egg yolks from large eggs
1 teaspoon vanilla extract
6 Tablespoons all purpose flour
1 cup LUCKY LEAF® Premium Cherry Pie Filling
Whipped Cream

Directions
Preheat oven to 425 F. Grease 4 ramekins.
In a large, microwave-safe bowl, microwave chocolate and butter on high for 1 minute, or until butter has melted.
Whisk together butter and chocolate until chocolate has melted and is incorporated.
Add the powdered sugar, and whisk until combined. Whisk in the eggs, yolks, and vanilla until well-combined.
Add flour, and whisk until just combined
Pour batter into prepared ramekins and add 2 tablespoons pie filling over batter.
Set ramekins on a rimmed baking sheet.
Bake for 12-14 minutes, or until the edges are firm but the center is still soft
Remove from oven and let the cakes stand for 1 minute. Run a thin knife around the edge to loosen cakes, and invert onto plate.
Top each cake with an additional 2 tablespoons pie filling and whipped cream.
Serve warm.