---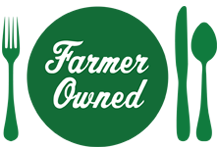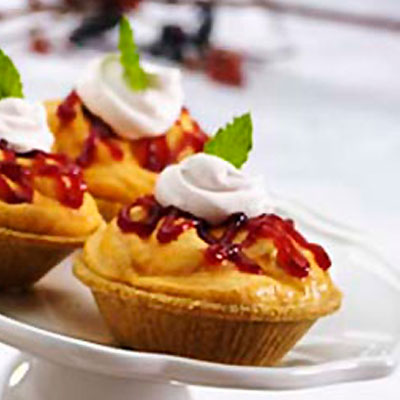 Prep Time
20 min

Cook Time


Ready In


Servings
12
Ingredients
12 mini-graham cracker pie shells
1 14-ounce can Ocean Spray® Jellied Cranberry Sauce OR 1 1/2 cups homemade cranberry sauce
1 15-ounce can pumpkin
2 pints vanilla ice cream, slightly softened
2 teaspoons pumpkin pie spice

Directions
Place pie shells in two 13 x 9-inch pans.
Place cranberry sauce in small bowl and beat with a fork until smooth. Set aside.
Beat pumpkin, ice cream and pumpkin pie spice together in a medium bowl with an electric mixer. If mixture is too soft to mound, place in freezer for 20 minutes.
Spoon 1 tablespoon of cranberry sauce into pie shell. Fill pie shells with pumpkin ice cream. Freeze until firm.
Remove from pans, cover with plastic wrap or place in resealable food storage bags. Store in freezer.
To serve, lift tartlets out of foil pan, if desired, and place on serving dish.
Let stand 30 minutes at room temperature to soften slightly before serving.
Top each tartlet with a drizzle of cranberry sauce and a dollop of whipped cream.
More Ocean Spray Recipes