---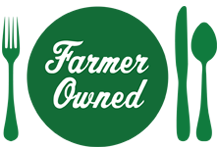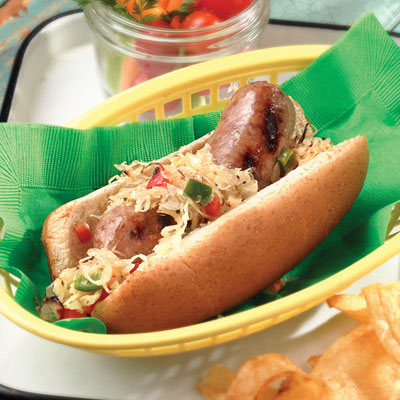 Prep Time
20 min

Cook Time


Ready In
35 min

Servings
6
Ingredients
BRATWURST
6 uncooked bratwurst
1 (12-ounce) can beer*
SAUERKRAUT
2 tablespoons Land O Lakes® Butter
1/4 cup chopped red bell pepper
2 teaspoons serrano or jalapeño chile pepper, seeded, chopped
2 tablespoons chopped onion
1 cup drained sauerkraut
BUNS
6 bratwurst buns, toasted, if desired

Directions
Heat gas grill on medium or charcoal grill until coals are ash white.
Place bratwurst and beer in 4-quart saucepan. Cook over high heat 3-4 minutes or until mixture comes to a boil. Reduce heat to medium; gently boil 10 minutes. Pierce each bratwurst with fork.
Melt butter in 10-inch skillet until sizzling. Add peppers and onions; cook 1-2 minutes or until peppers and onion are crisply tender. Stir in sauerkraut; cook until heated through.
Place bratwurst onto grill. Grill, turning once, 6-10 minutes or until browned.
Serve bratwurst on buns; top with sauerkraut.
Substitution
*Substitute 1 1/2 cups water.
More Land O' Lakes Recipes