---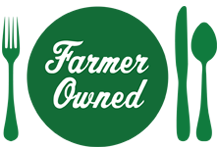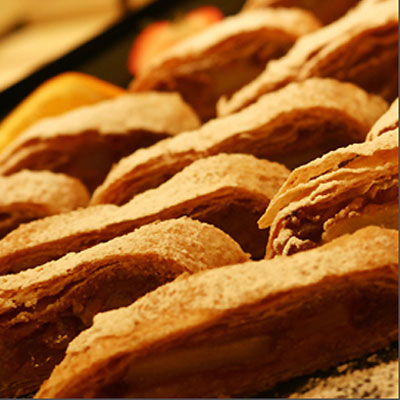 Prep Time
25 min

Cook Time
35 min

Ready In
1 hr 20 min

Servings
8
Ingredients
2 cups red apple, peeled & chunked (approximately 2 medium apples)
1/2 cup sweetened dried cranberries
1/2 cup boiling water
1/4 cup honey
3 tablespoons all purpose flour
1/4 teaspoon cinnamon + some for dusting
1/8 teaspoon ground nutmeg
8 sheets Phyllo dough
Directions
Heat oven to 375° F.
Line a large baking sheet with non-stick foil, or coat with non-stick cooking spray.
In a small bowl, combine cranberries and water. Let stand 5 minutes, then drain.
In a large bowl, combine apples, softened cranberries, honey, flour, cinnamon and nutmeg. Toss until combined.
Unroll Phyllo on work surface; cover with a damp towel. Separate one sheet and place on a clean surface. Spray lightly with non-stick cooking spray, and dust with a little ground cinnamon. Place another sheet on top; coat with spray and dust with cinnamon. Repeat 6 more times.
Spoon filling along the long side of the Phyllo, 3 inches from the edge, leaving 1 inch on either end.
Fold both short sides (ends) over filling. Fold 3-inch wide long strip over filling; roll up jelly roll style. Place seam down on a foil lined baking sheet. Spray with non-stick cooking spray and dust with cinnamon.
Bake at 375°F for 35 minutes, until nicely browned.
Let cool on rack for at least 20 minutes.