---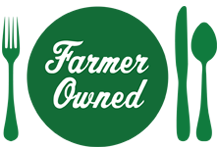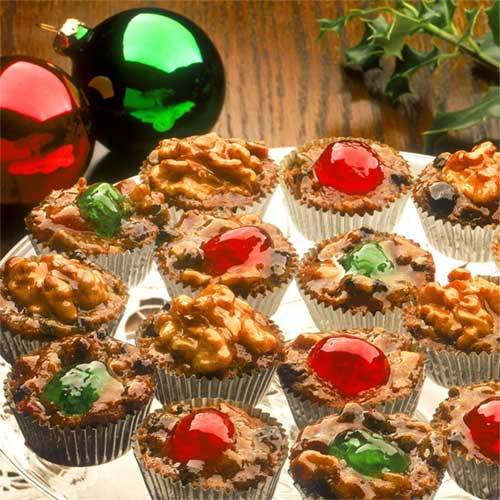 Prep Time


Cook Time
35 min

Ready In


Servings
40
Ingredients
1 cup Sun-Maid California Apricots, coarsely chopped
1-1/2 cups Sun-Maid Natural Raisins
1-1/2 cups almonds, walnuts or brazil nuts, chopped
1 cup candied red or green cherries, coarsely chopped
1 cup all-purpose flour
1/2 cup granulated sugar
1/2 teaspoon pumpkin pie spice
1/2 teaspoon baking powder
1/4 teaspoon salt
2 eggs, beaten
Candied cherries and nuts for garnish

Directions
Preheat oven to 300° F. Line 3 to 4 mini muffin tins with muffin papers, or coat with cooking spray.
Place apricots in a heat-proof bowl. Cover with boiling water and let stand 10 minutes. Drain well.
Combine apricots, raisins, nuts and candied cherries in a large bowl. Combine flour, sugar, pumpkin pie spice, baking powder and salt.
Stir into fruit mixture. Add eggs and stir to completely moisten dry ingredients.
Spoon 2 tablespoons batter into prepared pans, filling slightly above rims.
Press a cherry or nut on top for garnish.
Bake 35 to 40 minutes until batter looks dry and is light golden brown. Cool in pans on wire rack.
Remove from pans and transfer to a well-sealed plastic bag or container.
Store at room temperature up to 1 week or refrigerate for longer storage.
More Sun-Maid Recipes