---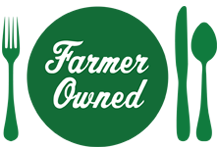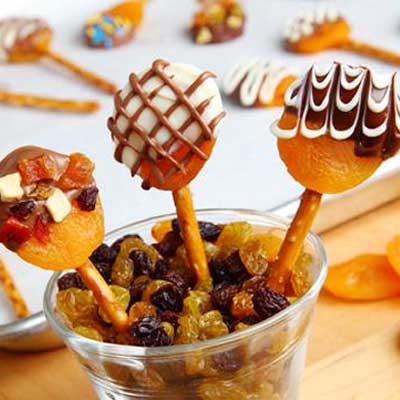 Prep Time
40 min

Cook Time


Ready In
50 min

Servings
28
Ingredients
1 6-oz. package Sun-Maid Mediterranean Apricots
28 pretzel sticks about 4" long and 3/8" thick
1 cup (6-oz.) semi-sweet baking chips or white chocolate chips or 1/2 cup of each
DECORATING SUPPLIES
1 package Sun-Maid Fruit Bits or Sun-Maid Tropical Trio
cookie sprinkles

Directions
Place a piece of wax paper or plastic wrap on a cookie sheet and set aside.
Push a pretzel stick into the small opening at the edge of each apricot.
Put chocolate in a microwave-safe bowl, or separate bowls for each type of chocolate. Heat on medium power (50%) for about 2 minutes. Stir until chips are melted.
Hold end of pretzels and dip apricots, one at a time, into chocolate.
DECORATING
Decorate each "Apricot Pop" right after dipping.
Roll in a dish of Fruit Bits or Tropical Trio.
Sprinkle with cookie sprinkles.
Dip a toothpick in chocolate to drizzle stripes or designs.
Make up your own decoration, or leave it plain chocolate!
Place finished "Apricot Pops" on cookie sheet.
Refrigerate 10 minutes until chocolate is set.
More Sun-Maid Recipes