---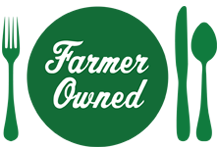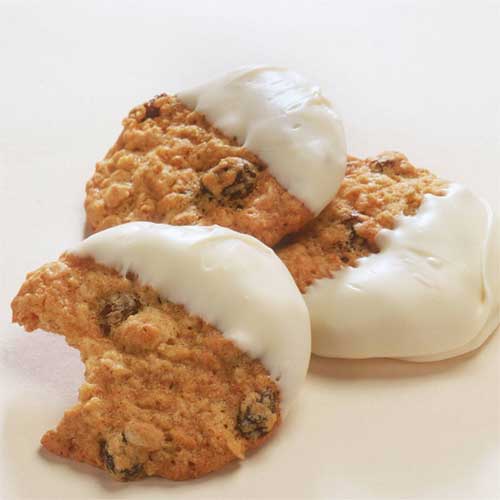 Prep Time
15 min

Cook Time
12 min

Ready In
55 min

Servings
36
Ingredients
3/4 cup Sun-Maid Natural Raisins
3 tablespoons orange juice
1/2 cup softened butter or margarine
3/4 cup sugar
1 large egg
2 teaspoons grated orange peel
1 cup all-purpose flour
1 teaspoon baking soda
1-1/2 cups old-fashioned oats or quick oats
1-1/4 cups white baking pieces
1 teaspoon vegetable oil

Directions
Heat oven to 350° F.
Place raisins and orange juice in a small microwave-safe dish. Cover with plastic wrap and microwave on high for 1 minute. Let stand.
Beat butter and sugar in a large bowl using a mixer or wooden spoon.
Add egg and orange peel; mix well. Stir in flour and baking soda.
Mix in oats and raisin-orange juice mixture.
Scoop spoonfuls of dough with two small spoons and drop onto cookie sheets leaving 2 inches between each cookie.
Bake 10 to 12 minutes. Cool cookies on a wire rack.
Heat white baking chips and oil in a microwave-safe bowl on medium power (50%) for about 2 minutes. Stir until chips are melted.
Dip cookies one at a time about half way up into chocolate.
Place on a wax paper lined pan and refrigerate 10 to 15 minutes until white chocolate is set.
More Sun-Maid Recipes