---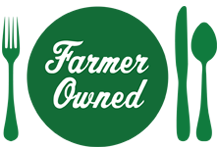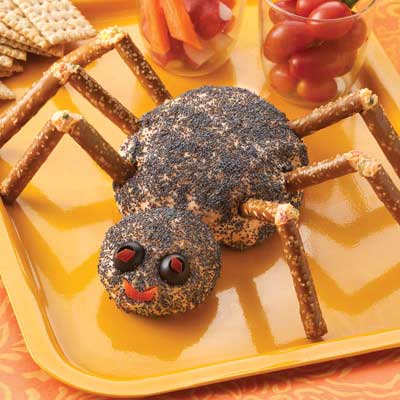 Prep Time
30 min

Cook Time


Ready In
4 hrs 30 min

Servings
2 1/2 cups
Ingredients
CHEESE BALL
1/2 cup thick and chunky salsa
1/4 cup sliced green onions
2 tablespoons Land O Lakes® Butter, softened
6 ounces (1 1/2 cups) shredded Cheddar cheese
1 (8-ounce) package cream cheese, softened
1/2 teaspoon finely chopped fresh garlic
1/8 teaspoon hot pepper sauce, if desired
COATING
3 tablespoons poppy seeds
DECORATIONS
2 black pitted olives
Red bell pepper, cut into pieces
4 pretzel rods
SERVE WITH
Crackers
Assorted cut-up vegetables

Directions
Combine all cheese ball ingredients in bowl; beat at medium speed until creamy. Cover; refrigerate 1 hour.
Reserve 2 tablespoons cheese mixture for legs.
Shape 1/2 cup cheese mixture into ball for spider head. Shape remaining mixture into round spider body.
Place poppy seed into large shallow dish. Roll cheese balls in poppy seed, pressing seeds onto balls to coat.
Place onto large plate or platter to form spider. Place black olive and red pepper piece onto toothpick. Insert into spider's head for eye. Repeat for other eye. Place red pepper piece for mouth.
Cover; refrigerate at least 4 hours or overnight.
Just before serving, attach legs by breaking each pretzel rod in thirds. Insert 3 pieces into each side of body; use reserved cheese mixture to attach remaining pretzel piece to form bent legs.
Serve with assorted crackers and vegetables.
More Land O' Lakes Recipes