---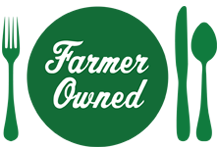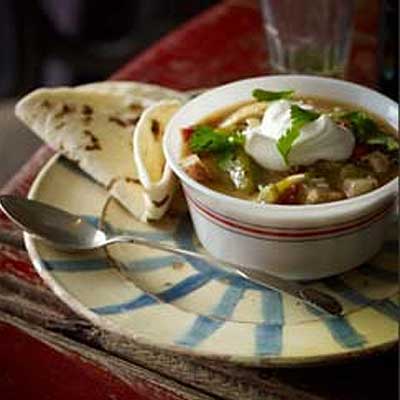 Prep Time


Cook Time


Ready In


Servings
6 to 8
Ingredients
2 pounds boneless, skinless chicken breast
3/4 cup flour
1 teaspoon salt
4 teaspoons ground cumin, divided
1-1/2 teaspoons ground black pepper, divided
6 tablespoons vegetable oil, divided
1 cup diced yellow onion
2 cloves chopped fresh garlic
1 can (15 oz.) diced tomatoes, drained
1 can (8 oz.) diced roasted green chiles
2 tablespoons crushed dried Mexican oregano
2 cups chicken broth
1 cup diced red potato
1 cup Darigold Sour Cream
Shredded Mexican-style cheese
Heated flour tortillas
Directions
Cut chicken breast into 1/2-inch dice; set aside.
Combine flour, salt, 1 teaspoon cumin and 1/2 teaspoon pepper in a large plastic bag. Add half of diced chicken to the bag and shake to coat. Shake off excess flour and place in a medium-sized mixing bowl. Repeat with remaining chicken.
Heat 2 tablespoons oil in a 5-quart pan with a lid; brown half of chicken over medium-high heat. Remove chicken from pan to bowl; repeat with remaining chicken. Then remove from pan and set aside.
Add last 2 tablespoons of oil to the pan. Stir in onion and garlic and sauté until onion is tender; add tomatoes, chiles, oregano, and remaining cumin and pepper. Add chicken, chicken broth and potato to pot; cover and simmer until potato is soft and chicken is cooked through (15 to 20 minutes).
Serve with sour cream, shredded cheese and hot tortillas.