---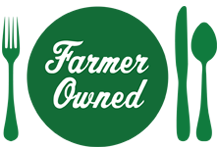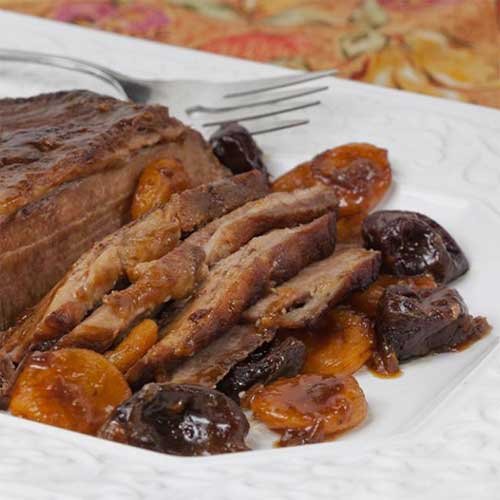 Prep Time
30 min

Cook Time
4-7 hrs

Ready In


Servings
6
Ingredients
1 3-1/2 to 4-1/2 pound fresh beef brisket
1 teaspoon salt
1/2 teaspoon ground black pepper
1 large onion, diced
1 teaspoon minced garlic
1 tablespoon minced fresh ginger
1 cup dry red wine
1 can (14 oz.) reduced sodium or regular beef broth
3-4 teaspoons cornstarch
1-2 cups water
1 cup Sun-Maid Mediterranean Apricots
1 cup Sun-Maid Pitted Prunes

Directions
Heat oven to 350 F. Trim excess fat from brisket if needed, leaving about 1/8-inch thickness on one side of meat.
Season brisket on both sides with salt and pepper. Place fat side down in a wide oven-proof skillet. Or if skillet is not oven-proof,transfer meat to a metal roasting pan after browning.
Brown meat over medium-high heat, about 10 minutes. Remove from pan.
Add onion, garlic and ginger to pan, stir until softened, 3-5 minutes.
Pour wine into pan; stir and simmer until nearly evaporated. Add beef broth.
Place brisket in a 3.5 to 6-quart slow-cooker, cutting brisket in half to fit if needed.
Pour pan liquid over meat. Meat should be mostly submerged in liquid. A little water can be added if needed.
Cover and cook 6-7 hours on low or 4-5 hours on high.
Remove meat from cooker and keep warm. If slow cooker was on low, turn to high.
Stir in 3-4 teaspoons cornstarch. Add prunes and apricots; cook until sauce thickens slightly and fruit is soft, about 5 minutes.