---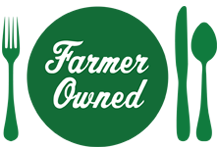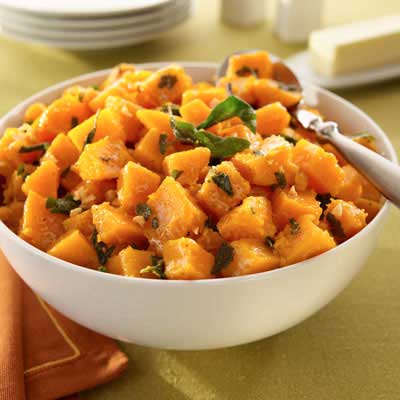 Prep Time
15 min

Cook Time


Ready In
30 min

Servings
8
Ingredients
3 tablespoons Land O Lakes® Butter
1 tablespoon vegetable oil
1/2 cup loosely packed sage leaves
2 1/2 pounds (4 cups) butternut squash, peeled, cubed
1/2 teaspoon salt
1 clove garlic, finely chopped
1/4 teaspoon pepper

Directions
Heat 1 tablespoon butter and oil in 10-inch nonstick skillet over medium-high heat; add sage leaves in single layer.
Cook over low heat 1 minute or just until edges start to turn brown. Remove sage leaves from skillet with slotted spoon; drain on paper towels. Set skillet aside.
Place squash into 3-quart saucepan; add 1 inch water and salt. Bring to a boil over medium-high heat. Cover; reduce heat to low. Cook 10-12 minutes or until squash is tender. Drain well.
Add remaining 2 tablespoons butter to butter and oil in skillet. Cook over medium heat until melted; add garlic and pepper. Continue cooking 1-2 minutes or until garlic is tender. Pour garlic mixture over cooked squash; toss to coat.
Crumble all but a few fried sage leaves just before serving; sprinkle over squash.
Garnish with whole sage leaves.
More Land O' Lakes Recipes