---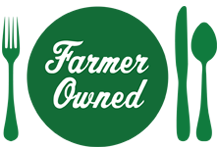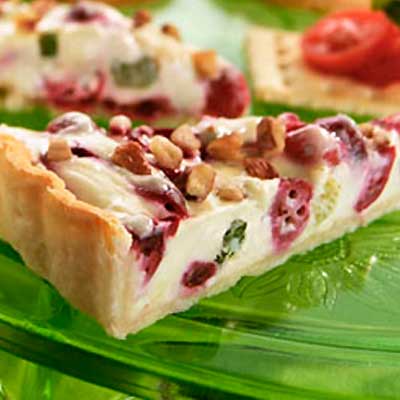 Prep Time
10 min

Cook Time
30 min

Ready In
1 hr 10 min

Servings
12
Ingredients
1 refrigerated pie crust (from 15-ounce package), room temperature
8 ounce package cream cheese, softened
1/2 cup crumbled gorgonzola cheese, room temperature
2 tablespoons milk
1 large egg, lightly beaten
1 cup Ocean Spray® Fresh or Frozen Cranberries, chopped
2 tablespoons chopped green onions
2 tablespoons chopped pecans
Directions
Heat oven to 450°F.
Prepare pie crust as directed on package for one-crust baked shell using a 9-inch tart pan with removable bottom. Trim excess pie crust even with top of pan.
Bake 9 to 11 minutes or until light brown. Cool 10 minutes. Reduce oven temperature to 375°F.
Combine cream cheese and gorgonzola cheese in a medium mixing bowl; beat with electric mixer on medium speed until blended. Beat in milk and egg until well mixed.
Gently stir in cranberries and green onions. Spread mixture in baked tart shell; sprinkle with pecans.
Bake for 20 to 25 minutes or until filling is set. Let stand 30 minutes before serving. Cut into wedges. If desired, garnish with additional green onions. Store covered in refrigerator.