---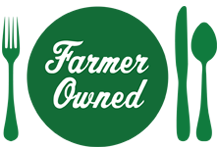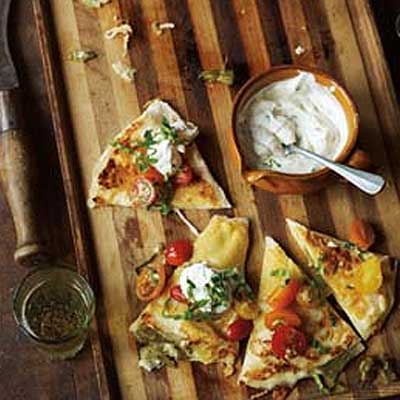 Prep Time


Cook Time


Ready In


Servings

Ingredients
1/2 cup multicolored grape tomatoes, halved
1/4 cup olive oil
2 tablespoons minced, fresh basil
1 clove garlic, chopped
Salt and ground black pepper to taste
3 ounces fresh mozzarella, sliced into 1/4-inch thick matchsticks
1 cup shredded Monterey Jack cheese
1/2 cup chopped, roasted green chiles
4 (12-inch) flour tortillas
2 tablespoons Darigold butter, melted
1 cup shredded Parmesan
Basil Cream*
Directions
In a small bowl, combine tomatoes, olive oil, basil, garlic, salt and pepper. Marinate at least 1 hour.
Divide mozzarella, Jack cheese and chiles into 4 equal portions. Sprinkle one portion of cheeses and chiles on one half of each tortilla, and fold remaining half of tortilla over ingredients. Repeat to fill all tortillas.
Heat a large, non-stick skillet; brush the tops of each filled tortilla with butter. Place tortillas, two at a time, into the skillet with the buttered side down. Brush tops of tortillas in the pan with melted butter; sprinkle 1/4 cup Parmesan on top of each tortilla and flip to brown other side. Parmesan will form a crust.
Serve crusted-side up, smeared with marinated tomatoes and Basil Cream on the side.
BASIL CREAM*
Combine one 8-oz. carton Darigold sour cream with 1/4 cup fresh chopped basil, 1 teaspoon grated lemon peel and 1 clove garlic, minced.
Refrigerate for 1/2 hour.
More Darigold Recipes