---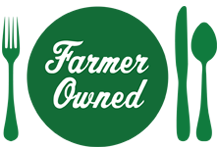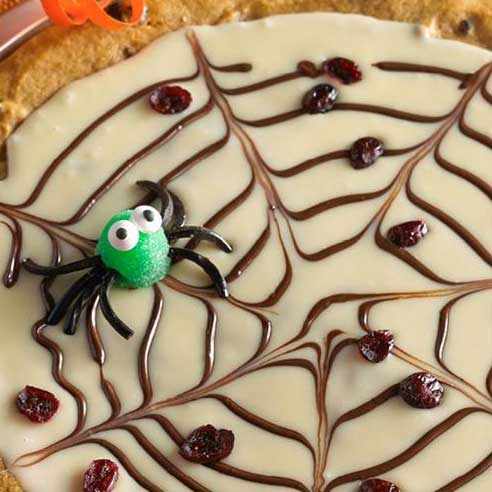 Prep Time
15 min

Cook Time
15 min

Ready In
30 min

Servings
16
Ingredients
1/2 cup granulated sugar
1/2 cup packed brown sugar
1/2 cup butter or margarine, softened
1 teaspoon vanilla
1/2 cup canned pumpkin
1 egg
2 cups all-purpose flour
3.5 oz package Ocean Spray® Craisins® Original Dried Cranberries, reserve 12-15 for top
1 teaspoon pumpkin pie spice
1/2 teaspoon baking soda
1/2 teaspoon salt
1 cup white chocolate chips
3 tablespoons heavy whipping cream
1/4 cup semi sweet chocolate chips
Halloween sprinkles
Licorice, gumdrops and candy eyes for spider

Directions
Heat oven to 375°F. Spray 12-inch pizza pan with nonstick spray.
In a large bowl, beat granulated sugar, brown sugar, butter and vanilla until well blended. Beat in pumpkin and egg. Stir in flour, 3/4 cup dried cranberries, baking soda, pumpkin pie spice and salt.
Spread dough evenly on pizza pan.
Bake 12 to 15 minutes, or until edge is dry and toothpick inserted near center comes out clean. Cool in pan on wire rack.
In a medium microwavable bowl, heat white chocolate chips and the cream on 70% power for 30 seconds. Stir; heat an additional 10 seconds, if necessary, until mixture is melted and smooth. Spread evenly over cooled crust.
In a small microwavable bowl, heat semi sweet chocolate for 30 seconds; stir. Continue heating and stirring in 10 second intervals until chips are melted and smooth.
To make the spider web, spoon chocolate mixture into small resealable plastic bag; cut off a tiny corner. Pipe frosting in spirals (see photo). Pull a toothpick from center to outer edge.
Sprinkle the 2 tablespoons of dried cranberries and halloween sprinkles over the pizza and spider web.
To make the spider, attach 8 small pieces of licorice to a gumdrop for legs and top with 2 candy eyes.