---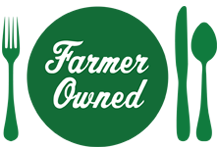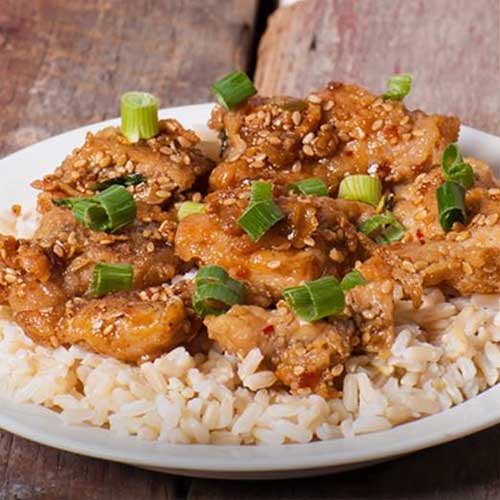 Prep Time
10 min

Cook Time


Ready In
30 min

Servings
4
Ingredients
1/3 cup Sue Bee® Honey
1 1/2 pounds boneless, skinless chicken breast halves, cut into 2-inch chunks
Salt and pepper
1/4 cup soy sauce
2 cloves garlic, minced
2 teaspoons ginger, minced or grated
3 tablespoons sesame seeds
3 large egg whites
1/3 cup cornstarch
2 tablespoons olive oil
4 scallions, chopped
3/4 cup white or brown rice

Directions
Season the chicken with salt and pepper.
In a small bowl whisk together honey, soy sauce, garlic, ginger and sesame seeds. Set aside.
In a large bowl whisk together egg whites and cornstarch until combined.
In a large nonstick pan, heat olive oil over medium heat.
Add chicken to the egg white mixture and coat the pieces thoroughly.
Cook the chicken in the nonstick pan, turning the pieces occasionally until browned on all sides and cooked through in the centers. Transfer to a platter.
Add the sauce to the pan and bring to a simmer.
Add cooked chicken and toss gently to coat with the sauce. Turn off heat.
Cook rice according to the directions on the package and serve honey sesame chicken on top.
Garnish with scallions.
More Sue Bee Honey Recipes