---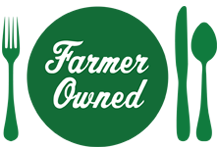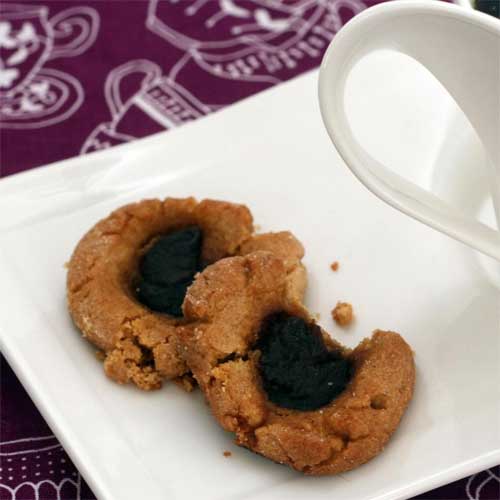 Prep Time
15 min

Cook Time
15 min

Ready In
45 min

Servings
35
Ingredients
1/2 teaspoon baking powder
1/2 teaspoon baking soda
1/2 teaspoon salt
3/4 cup smooth peanut butter
4 ounces butter, at room temperature
2/3 cup light brown sugar
1 large egg
1 teaspoon vanilla paste
1 1/4 cups flour
1/2 cup sugar
1 1/4 cups LUCKY LEAF® Apple Butter

Directions
Preheat oven to 350. Line 2 baking sheets with parchment paper. Set aside.
Whisk together dry ingredients in a small bowl. Set aside.
Beat peanut butter and butter with a mixer until smooth. Add brown sugar, and continue to beat until fluffy and well incorporated. Add egg and vanilla paste, and beat until incorporated. Stream in dry ingredients, and mix until combined.
Scoop tablespoons of dough, and form into balls. Pour sugar into a shallow bowl.
Roll each ball in the granulated sugar, and transfer to parchment-lined baking sheets, spacing about 2 inches apart.
Bake until cookies are puffy, about 10 minutes. Remove from oven, and make indentations in centers by pressing with your thumb.
Return to oven, and bake an additional 5-8 minutes or until golden brown. Transfer sheets to wire racks, and let cool completely.
Spoon about 1/2 teaspoon of apple butter into each each cookie. Store in an air-tight container.